Garantiesiegel Authenti Warranty HOLOGRAM LABEL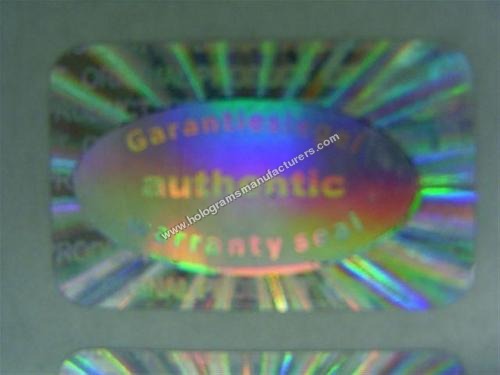 Garantiesiegel Authenti Warranty HOLOGRAM LABEL
Product Description
Garantiesiegel Authenti Warranty HOLOGRAM LABEL
SECURITY HOLOGRAM LABEL 25MMX15MM
TAMPER EVIDENT-HONEYCOMB ON TAMPER
GERMAN LANGUAGE WARRANTY VOID SECURITY LABEL

SPICK GLOBAL. is reckoned as a paramount
hologram sticker manufacturer
and supplier, based in India. Our holographic seals are a type of self adhesive label that are made on a metalised polyester film. Our holographic security seals are generally used for authentication of valuable documents as well as branded products. We provide
holographic seals
at pocket friendly prices
Self adhesive label made on metalised polyester film with customized design.
Used for authentication & security of branded products & valuable documents.
The unique holographic technology provides the scope of incorporating multiple security features to enhance the protection & visual appeal of the seal.
Security seals are supplied with Tamper evidence property, that provide clear indication of any attempt of removal of the seal.
Tamper evident seals can be supplied having different release properties.
Holographic images are also used for Promotional purposes with attractive images.
Seals are supplied in sheet/roll form of different shapes & sizes, viz.
Sheet :
150 mm X 150 mm
Shape :
Square, Rectangle, Round, Oval, Square or rectangle with rounded edges or customized shapes.
Roll form :
Minimum 3 mm gap to be maintained between all around the holograms supplied in roll form.