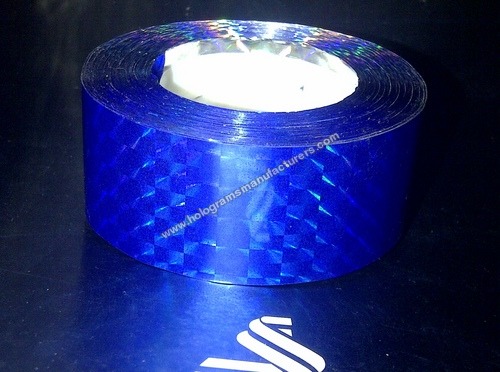 Holographic Self Adhesive Tape Prismatic Blue
Product Description
Holographic Self Adhesive Tape Prismatic Blue
SELF ADHESIVE HOLOGRAPHIC TAPES

Prismatic PET Hula Hoop Tape 1/2,3/4,1 inch width 11,20,45 meters length per tape.
One set of 7 colors - silver, gold, red, pink, violet, blue and green
A 25 foot tape is good for a 42 inches diameter one loop binding.
Prism Tapes are adhesive coated on the back without backing paper, easier to apply.
DESIGN NAME-PRISM/MULTIDIAMOND
CODE NUMBER SG HT MD 002