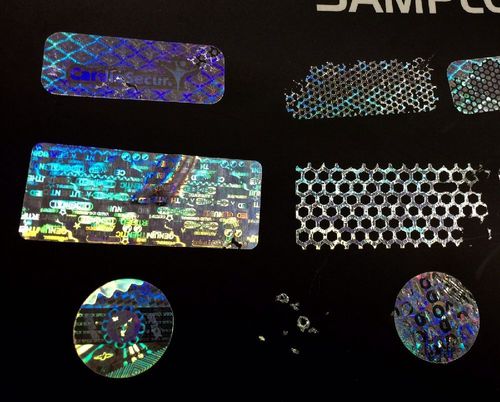 Void honeycomb Tamper tapes labels
Product Description
HOLOGRAPHIC LABELS,TAPES with Tamper Evident quality ..honeycomb or void tampers
Strip Warranty Protection Security Labels.

UNTEARABLE, tamper-proof, barcoded, serialised, security labels.

With hologram strip AND separate serial number label AND unique barcode per label.

When removed / spoiled, leaves word "VOID" on item to which it is affixed in silver foil.

Label 'spoils' with the word 'VOID' running across the label area.